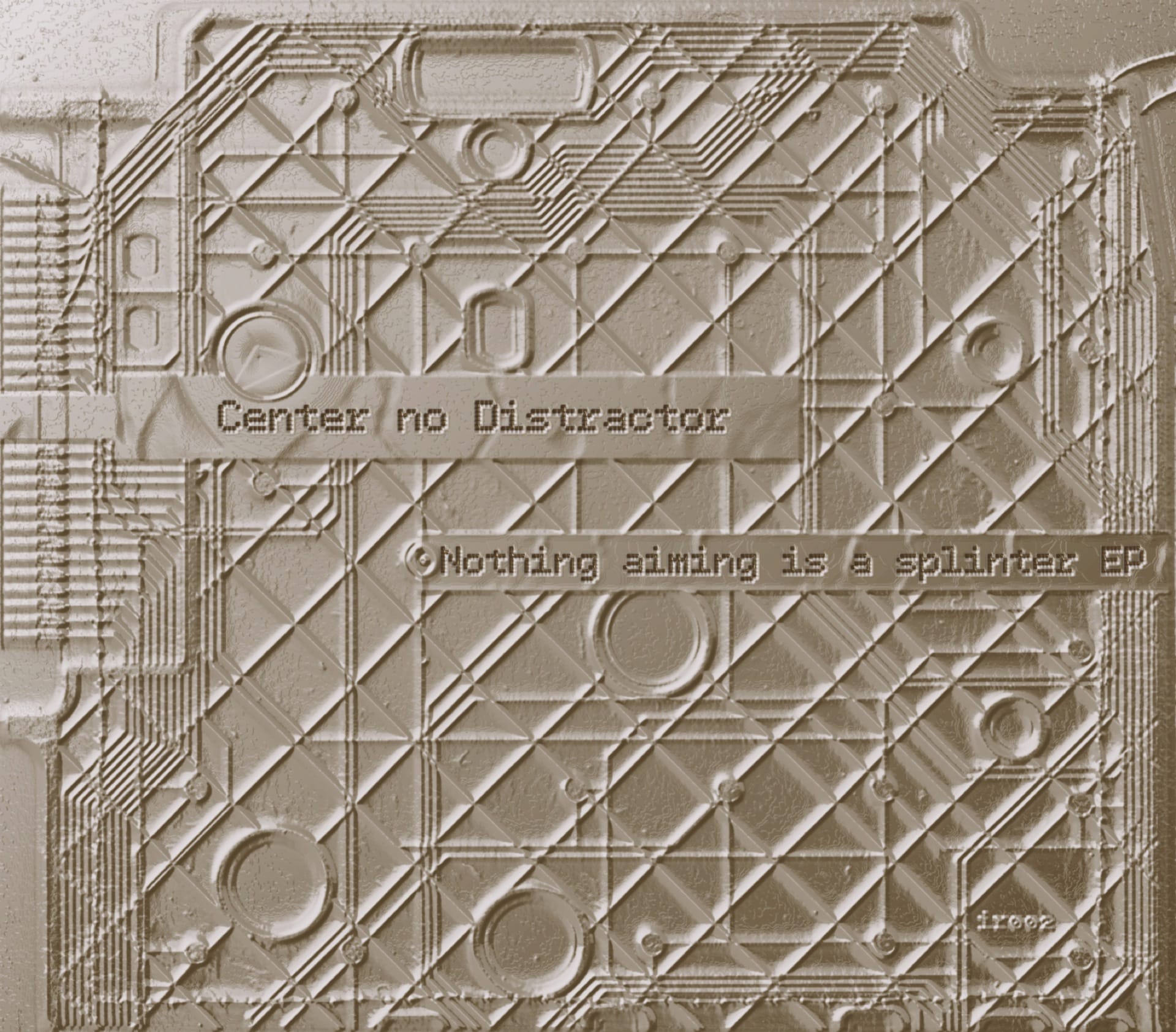 Center no Distractor's debut EP, Nothing aiming is a splinter, was recorded live, partially in front of a live audience, in December 2012.
The EP was released in 2013 by inklino records.
You can listen and order it through bandcamp.
TRACKLIST:
01 That which is bent wood
02 That which is swan and ivy
03 Single fish single fish single fish egg-plant single fish sight
04 That which melts is exaggerating
ORDER:
Order a digital release through inkilino's bandcamp – or, ou can also still order the special HANDMADE edition and get a one-of-a-kind CDs (see page bottom)!
http://inkilinorecords.bandcamp.com/album/nothing-aiming-is-a-splinter

VIDEO:
https://vimeo.com/centernodistractor
Excerpts from the recording of Nothing aiming is a splinter:
---
Go to the project page for Center no Distractor:

Center no Distractor is an explosion of movement, physicality and gritty, thumping beats, for taiko and live electronics. Performances are simultaneously a concert, an exploration of sound and body, a visual spectacle; it is dance for the ears, the body, the eyes and the mind.
0 comments